Ramsey Poston is president of Tuckahoe Strategies, a communications firm specializing in litigation communications, crisis communications, and reputation management. Mr. Poston often develops communications strategies to help his clients get to a better place in the court of public opinion. He helps clients tell their story clearly, succinctly, and effectively. His media relationships allow him to present a strong case for his clients, and his media savvy help him to promote a positive, forward looking position.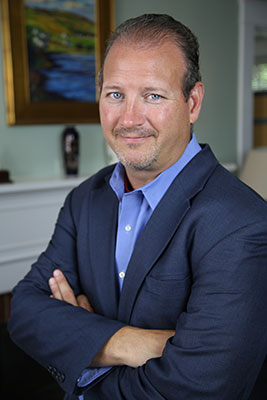 Since opening its doors in 2011, Tuckahoe Strategies, under Mr. Poston's direction, has worked with some of the best law firms in America to develop communications strategies on behalf of their clients.
Mr. Poston has represented sports properties, corporations, small businesses and individuals in high profile matters.
Mr. Poston served as NASCAR chief communications strategists and spokesperson from 2004-2011. During his tenure at NASCAR he successfully led the litigation communications efforts in a number of high profile cases. He has been the on record spokesperson for NASCAR's high stakes issues often conducting full press conferences with broadcast and print media. As NASCAR's spokesman, Mr. Poston has conducted close to 1,500 interviews.
Specifically, Mr. Poston worked closely with outside counsel to communicate NASCAR's position in concert with the legal strategy. Some the cases included, AT&T Mobility v. NASCAR (contract dispute); Maricia Grant v. NASCAR (racial and sexual harassment); Jeremy Mayfield v. NASCAR (substance abuse policy); and, Kentucky Speedway v. NASCAR (Anti-Trust).
Prior to joining NASCAR, Mr. Poston served as a Senior Vice President at the Washington, D.C. public affairs firm Powell Tate. While at Powell Tate, Mr. Poston specialized in issue management and crisis communications. He led the firm's Labor & Employment practice, providing strategic communications counsel to companies in a number of employee-management scenarios including litigation, contract negotiations, unionization campaigns and corporate campaigns. Mr. Poston worked with chief executives and their legal counselors to prepare for and respond to citations and fines proposed by government regulators including actions taken by the Occupational Safety and Health Administration (OSHA), the Federal Aviation Administration (FAA) and the National Safety Transportation Board (NTSB).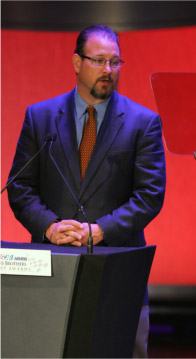 Prior to joining Powell Tate, Mr. Poston served as senior associate at the government relations firm Winner/Wagner & Francis, specializing in referendum campaigns, primarily for the casino gaming industry. He previously founded a government relations firm, Flint, Poston & Associates in 1992, focusing on representing clients in legislative and government relations matters in state legislatures nationwide.
He got his start early working on candidate campaigns. Mr. Poston has advised and worked on the campaigns of several mayoral, congressional and presidential candidates. In 1988 he served as Deputy National Field Director for House Minority Leader Richard Gephardt's presidential campaign.
Mr. Poston, a native of the District of Columbia, holds a bachelor's degree in political studies from Roger Williams University located in Bristol, Rhode Island, and studied language and Asian political systems at Sophia University in Tokyo, Japan.  Follow on Twitter at: @RamseyPoston